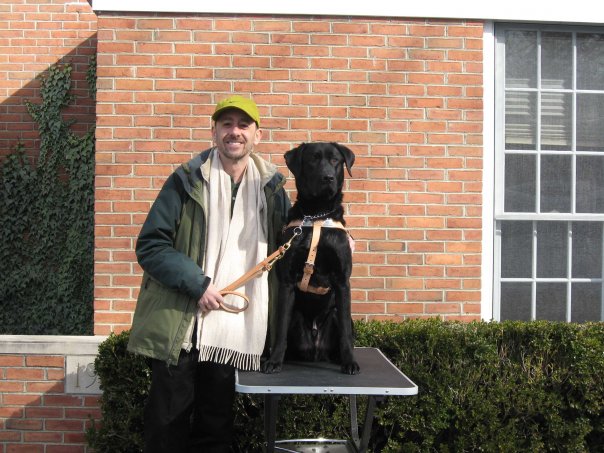 From Ray Kornman, August 2017
Since my appearance in the Going Blind movie, my life has had some dramatic changes.
Shortly after the release of the film, my employment and the employment of several of my associates was terminated at The Seeing Eye. I filed suit against the organization for sexual orientation discrimination.
After two years of depositions, The Seeing Eye settled with me outside of court.
I then relocated to the Richmond, Virginia area to be near my brother and my parents. Both of my parents passed away from cancer within the past two years.
Although my transition to the south was or originally planned to be temporary, I have seemed to make some permanent roots here. I fell in love, I have created some new relationships, and rekindled some old ones with family members. For the first two years in Virginia, I worked from home during customer service for tax preparation company.
Since then I've become a student working towards a degree in social work and psychology.