After filming ended for Going Blind, the lives of our main characters changed in many profound ways. We'd like to share with you, the audience, how the compelling stories of these characters did not end when principal shooting did.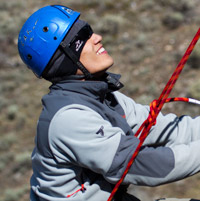 After leaving Hines Blind Rehabilitation Center in 2008, Steve Baskis became involved with the United States Association for Blind Athletes (USABA). This partnership led him to Paralympic training facilities across the country to help prepare for the 2012 Paralympic Games. Steve has climbed mountains and competed in races all over the globe. In July 2011 Steve visited Tanzania as a part of a service project to provide medical aid to blind albino Africans. Steve is pursuing a career in public speaking in order to share his story with the general public.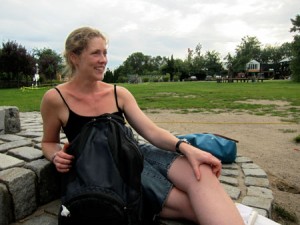 In the last year Jessica Jones suffered two difficult setbacks. Her beloved guide dog, Chef, died of a brain tumor and she was severely affected by complications from an ankle fracture. However, never one to be easily discouraged, Jessica persevered. She is now back to work at the Lavelle School, fully healed, accompanied by her new guide dog, Willie. She also started a website that includes a digital portfolio of her work with students.
Emmet Teran is a sophomore at Loyola High School in Manhattan. Coping with albinism, Emmet plans to get involved in blogging with fellow teens through a support group called, "Positive Exposure." Just like we saw in the film, Emmet is still doing stand up comedy and still loving it.
Pat Williams has not let her disability get her down and has enjoyed her life since we last met with her. Pat still works at the Veterans Administration and is poised to celebrate her 30th anniversary at the New York Harbor Health Care System.
When Ray Kornman was interviewed in Going Blind, he worked as an outreach coordinator at the Seeing Eye in Morristown, New Jersey. He is no longer at the Seeing Eye and plans to continue his work in the vision services field. Ray still lives in New Jersey and is looking forward to what the future holds.
Peter D'Elia lives in New Jersey with his wife Peggy. They are both enjoying their retirement. They are traveling around the world like never before having recently visited France.