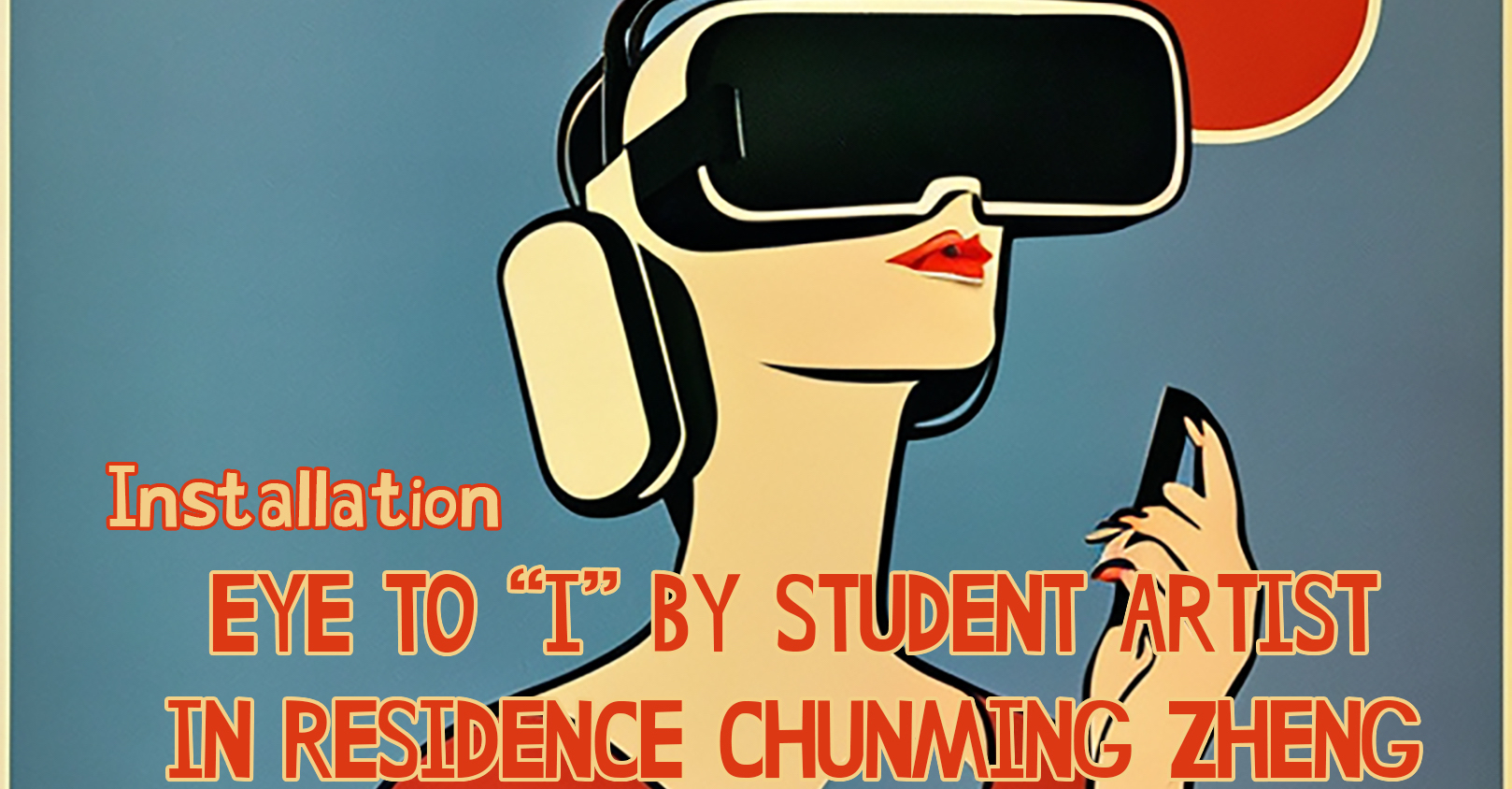 Eye to 'I': An Oral History Exhibition in Virtual Reality by Student Artist-in-Residency Chunming Zheng (collaborated with Jesse Yu)
Columbia University Master's Candidate in Oral History student and artist-in-residence at Barnard College's Movement Lab, Chunming Zheng—inspired by the frequently asked question from her friends: "What is the world looks like in your eyes?"—set out to recreate her world in an artistic and immersive way. Through the power of Virtual Reality (VR), Chunming invited viewers to glimpse into the unique perspectives of both herself and her narrator Joseph Lovett, an award-winning filmmaker who is also vision impaired. This project explored the intersection between oral history and VR; while VR brings viewers into our eyes, oral history, through the telling and listening, offers the bridge to the heart. It is a journey from Eye to "I".
In addition to this Chunming, repurposed the interview with Lovett into multiple audio files set up at a listening booth in which attendees could hear him recount his life experiences and how they relate to – not just Going Blind – but all his work.
The following videos are from the VR project. It is a playthrough of the VR walkthrough experience, from the perspective of one of Lovett's eyes. The only working one, where there is only vision in the upper right quadrant. For individuals at the event, they had the help of their other fully seeing eye, but for an individual watching this video, this is the closest it gets to Lovett's experience.
The first video is specific to Lovett, the second to Zheng.