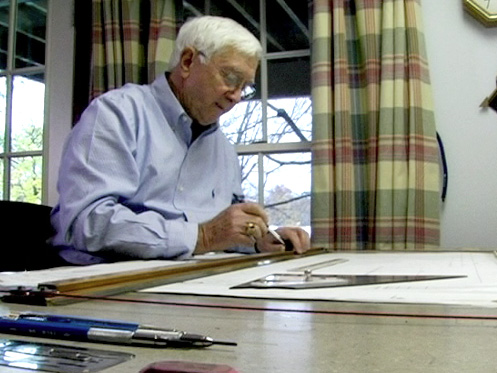 Peter D'Elia, 95, now lives with his wife of thirty-plus years, Peggy, in Massachusetts. Peter continues to draw and work as an architect, as well as golf with his longtime friends.
After first hearing about his macular degeneration, Peter was in disbelief, remembering immediately blurting out, "are you kidding me", after his doctor told him the news.
Peter only wishes he could have seen Going Blind when he was first aware of his illness as he considers the film to be encouraging for people who are going through similar issues like he has and lauds the project for showing how much help is available.
Feeling extremely lucky to love what he does for a living, Peter remains stubborn about ever stopping to challenge himself, and has consistently taken what comes his way with an unquestionably positive, willing attitude. This attitude, Peter claims, is one of the main reasons he was able to persevere and preserve a life filled with his passion, and he continues to pass down these values to his grandchildren. Peter's next stop is going to New Jersey to celebrate his birthday with his friends, and then visiting his family in Newport to play golf.